Christine M. Rucker is an artist and business-owner based in VA. Art and creativity is at the core of how Christine connects with people. Her specialties include bookmaking, painting, drawing and printmaking. She received her BFA in Painting and Art History from Pratt Institute in Brooklyn, NY, and has been a resident artist at the Manhattan Graphics Center and Governor's Island Art Fair in New York City. Between 2012 and 2018, she ran the fine art press QbyQ Press and organized events in NYC and Hampton Roads. She currently teaches at The Muse Writers Center and has taught at Governor's School for the Arts, Norfolk City Jail, ForKids and Virginia Museum of Contemporary Art. In June 2020, she had her first solo exhibit at Offsite Gallery in Norfolk, VA. Her work has been exhibited in New York City and Hampton Roads.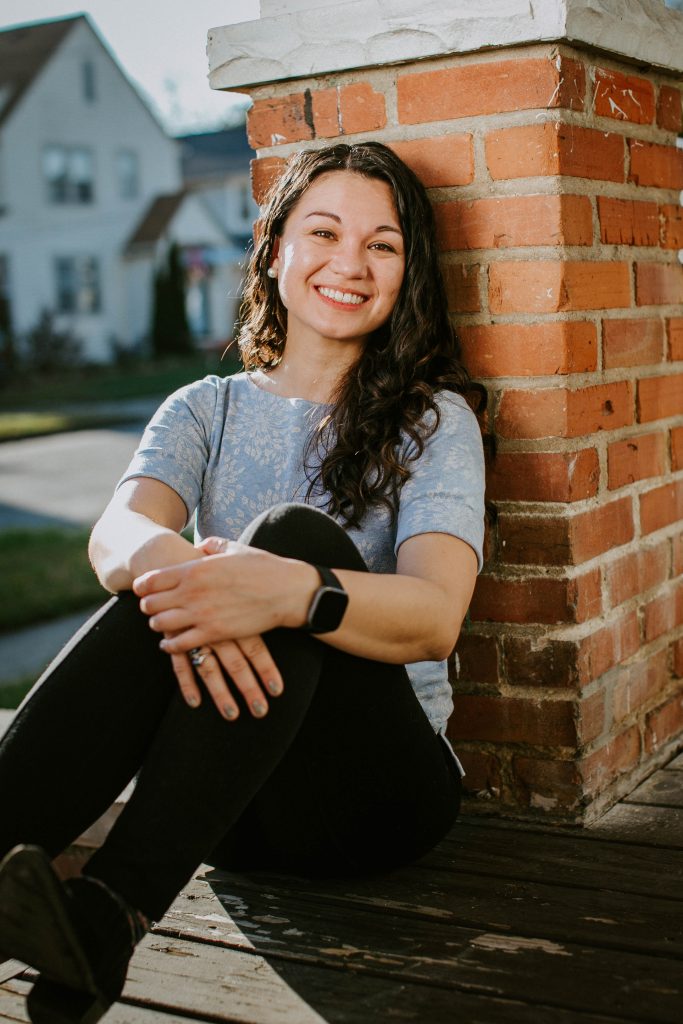 I was a wall flower grouping up. I listened to friends' dreams, comedy, tragedies and processed our stories in my visual journals. Some entries were all fun and games, and others were a total bummer. To challenge my comfort zones, I publicly exhibited one of my journals. After that experience journaling became a space open for public consumption, which meant I could no longer trust it. I lost a very special connection to my most reliable confidant – myself.
College in New York City allowed novel experiences immersed in school, work, social activities, and meeting new people. I met musicians, designers, poets and creatives of all kinds. As always, I was invigorated hearing their stories and ideas. I invested my free time in community service. Again, I enjoyed hearing people's stories, helping them come to solutions.
Somehow, my degree from Pratt Institute left me uninspired. Creating art for myself was still not easy but making art with and for others came naturally. This led to collaborations with writers printing chapbooks. I designed art books as immersive, sensory experiences in books. This was satisfying and I threw myself into work. Even though I moved back to my hometown, in 2012, the connections and collaborations made the place feel new. I decided to reconnect with my journaling habit.
I tried different journaling styles and books and none would allow me to be vulnerable and honest. That led me to designing my own blank journals to construct a space I could trust. Again, there was collaboration involved with my friends. Somehow I finally had an authentic and natural path back to myself.
In 2013, I released the new line of books and launched QbyQ Press. Each year QbyQ would publish a book using a collaborative process. My collaborators relied on QbyQ helped them overcome creative hurdles. QbyQ became known for our resources, sensitivity and thoughtfulness. Closing QbyQ Press in 2018 coincided with other endings that eventually made room in my life for other blessings, including building the foundation of CMR Art Studios. 
My mission with CMR Art Studio and Collaborations is to promote collaboration and connections that foster creativity and growth between  creatives and clients from a variety of communities.