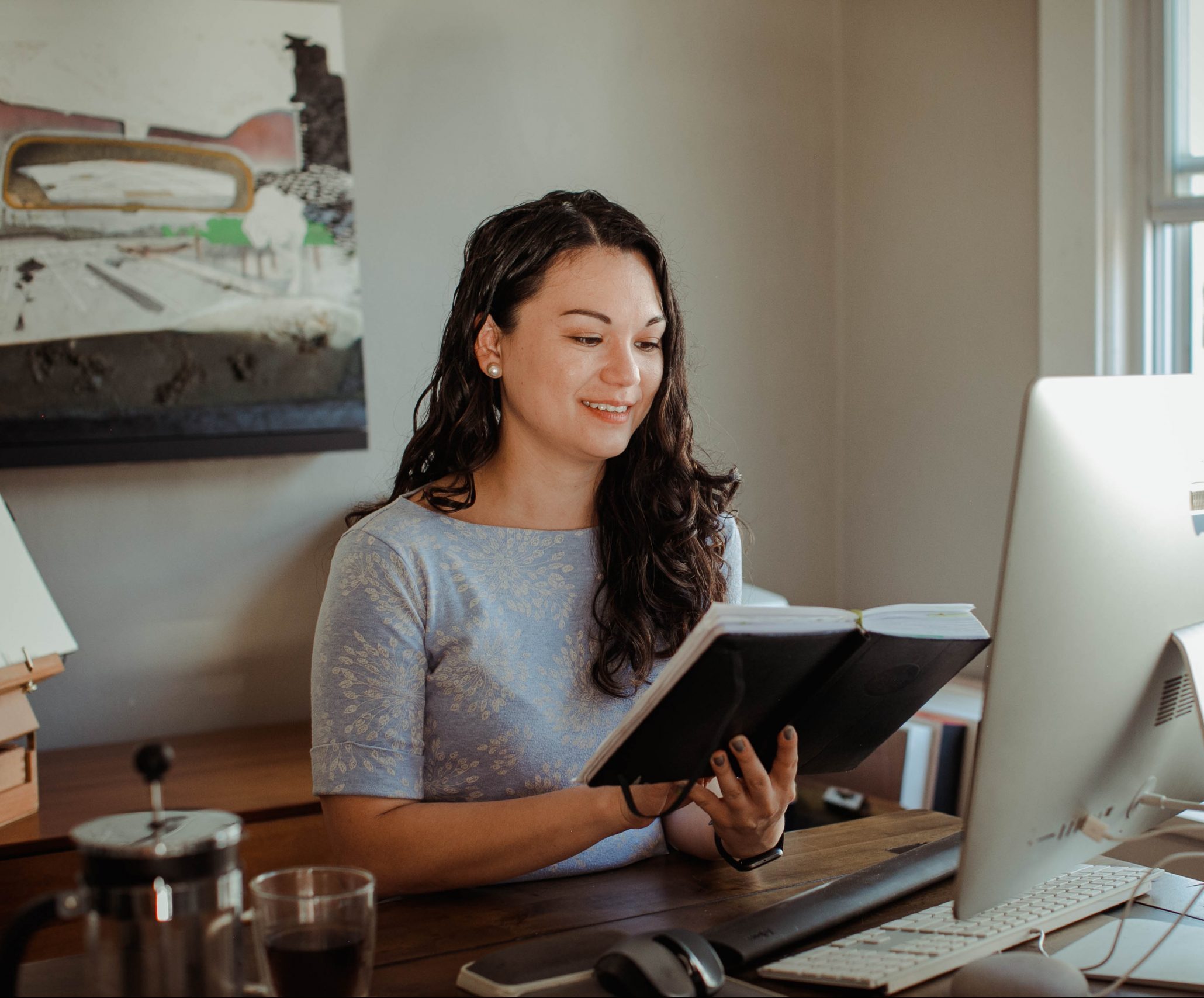 CMR Art Studio's new admin services is an exciting combination of Christine's administrative experience and entrepreneurial spirit. Her work experience includes +10 years of experience as an administrative assistant and in project management.
Christine's curiosity is a byproduct of her arts background. She enjoys working in new administrative environments and diving into the possibilities there.
Whatever new "hat" your office needs, she is eager to learn and perform the skills required to ensure the team's success.
Her time and project management skills are excellent because, for years, she has worked full time while running an art studio on the side. The latter requires management of several teaching schedules and production deadlines. She would share her coordination skills and compassion to support your vision. She spends a lot of energy on building positive relationships in the workplace, whether it is with her nine-to-five employer or her own business.
Her administrative skills would be a good match with organizations that value collaboration, customer-first orientations, and are at the forefront of innovation. She stays up to date on new technologies; her work ethic includes compassion, attention to detail and efficient communication; and she utilizes Agile principals to maximize efficiency and accuracy.
Current services include:
Virtual assistance (up to 5 hours per week)
Insurance billing for private practice
Christine welcomes the opportunity to discuss how my experience fits your needs. Please feel free to email cmrartstudios@gmail.com.
Click here to view Christine's LinkedIn Profile